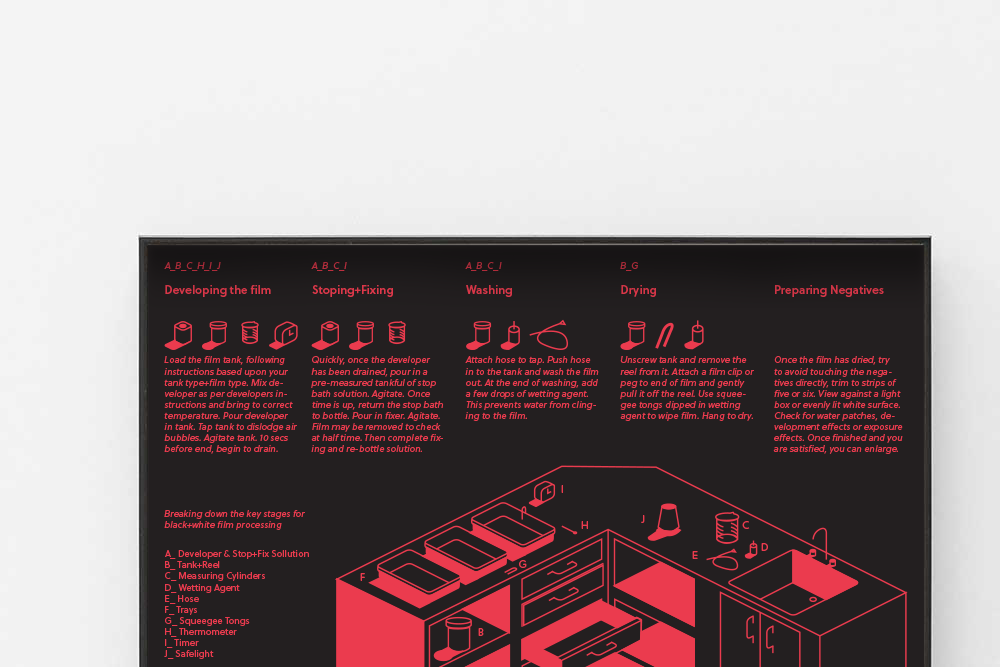 I was lucky enough in sixth form to have the opportunity to access a
darkroom
, while I did my A-Level Photography. This is what started my interest in to film photography, which continues to this day. But if you don't have the opportunity to experiment in a darkroom you can miss one of the greatest aspects of the practice. Using books alone, it can be quite challenging to learn film processing without trial and error or guidance.
I produced this illustrated guide on black and white film processing, with the goal to break down the steps using illustration, making it
more approachable and less intimidating.
Each step explains the equipment required to really strip back what can otherwise be a daunting process, full of chemicals and scientific apparatus. I am currently working on developing this 'quick start guide' in to a publication. Analysing the full process from capture to mounting.