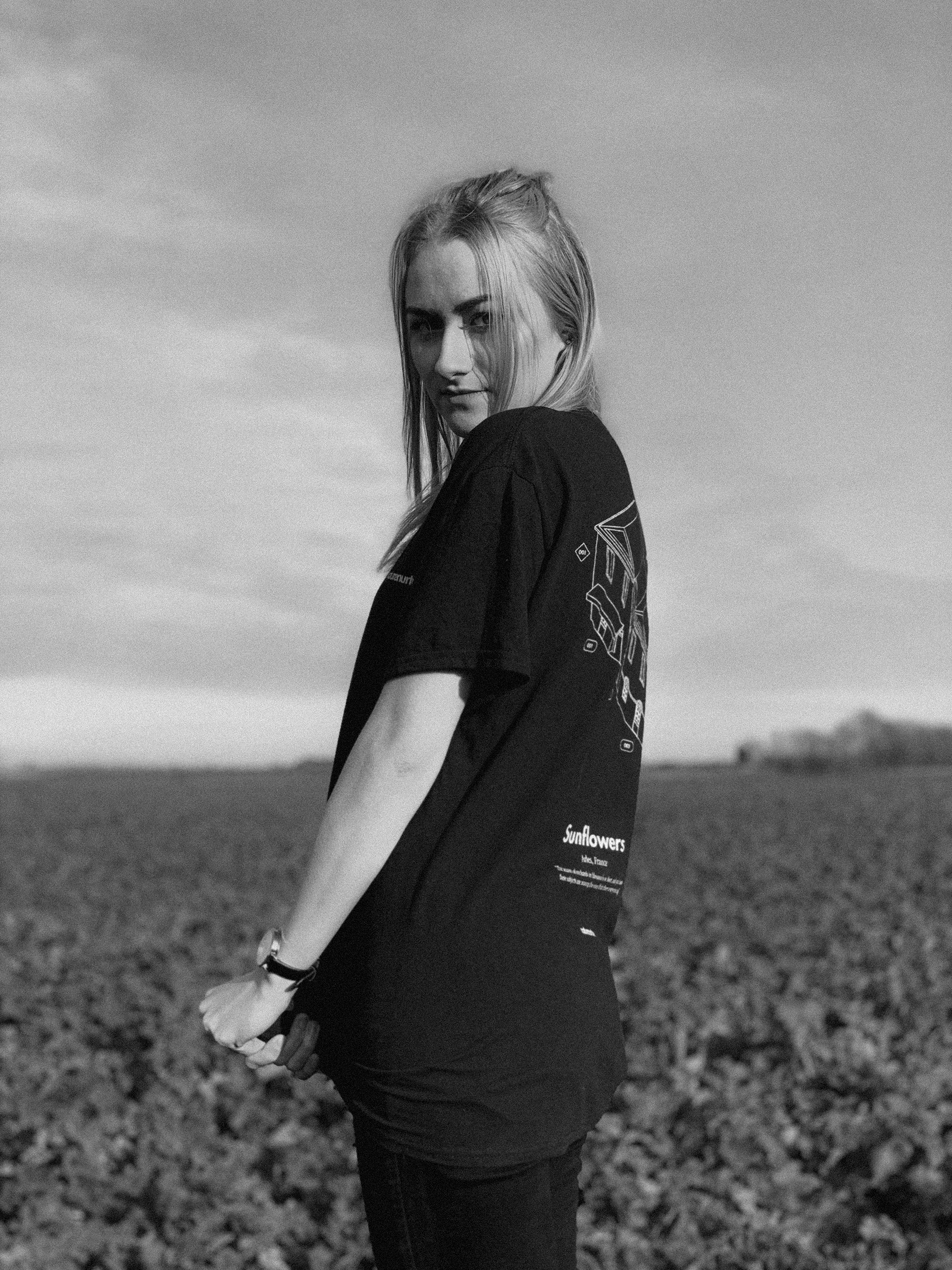 Naturenurture
is a self-directed project where I have designed and screen printed my own line of clothing. Each garment is based upon an
individual who has inspired me
during my life and then the architecture and surroundings that them. The first series is based upon Vincent van Gogh, analysing what ended up being his most famous home, in Arles, Southern France.
Each garment looks at the associated buildings from a detailed
architectural perspective
, using isometric projections and close-ups on unique details found in each location. As well as the illustration, each design features a unique title, locations and a quote referencing the individuals work.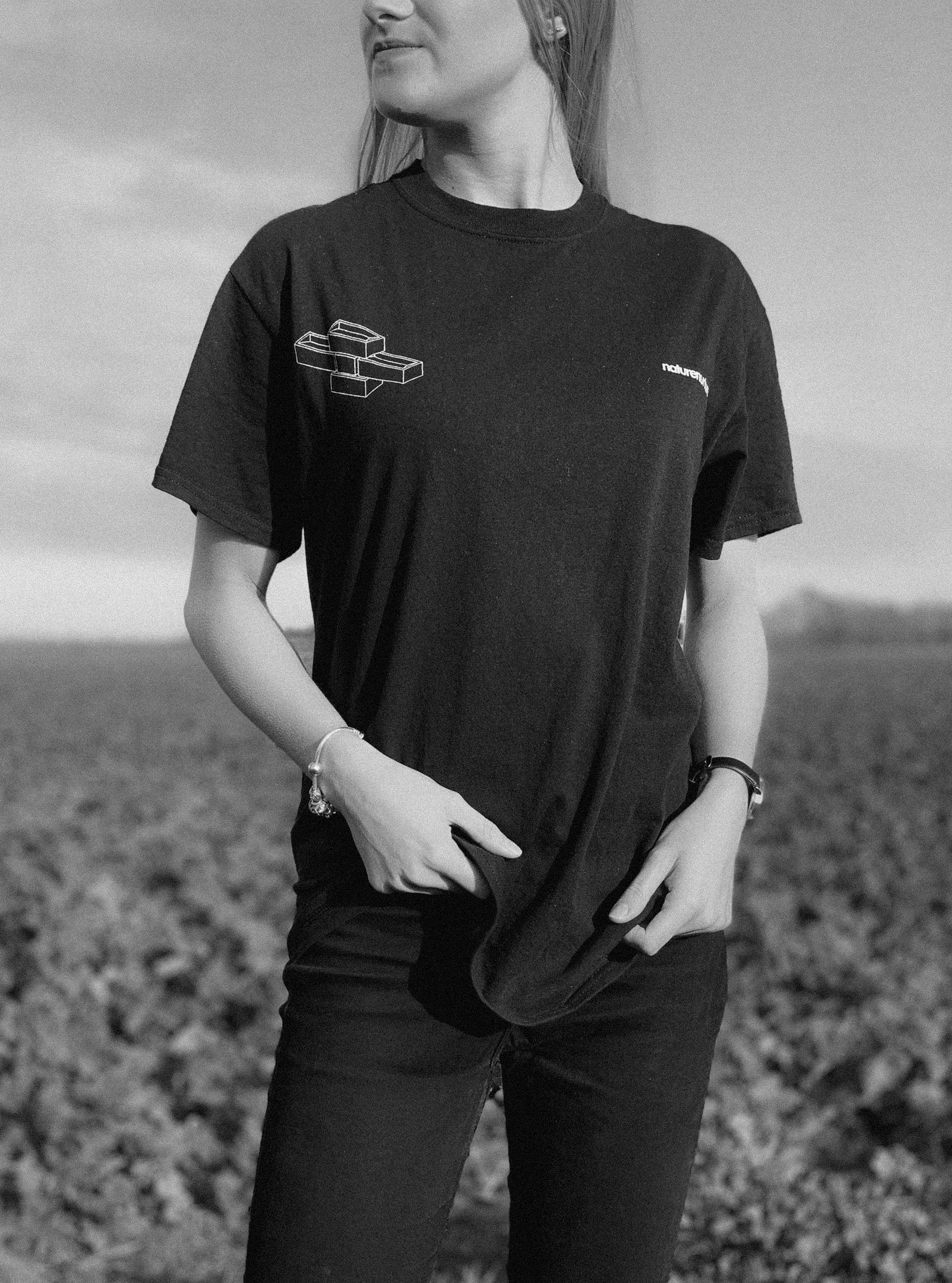 The first garment in the series looks at van Gogh's home as well as the semi-detached shop and apartment it is connected to. Due to its destruction during the Second World War, there are no photographs and very few images of the building at all. So the isometric illustration I created is based upon a series of van Gogh's own sketchbook drawings of his home and descriptions of it throughout his writing. 
The isometric feature on the front of the garment is of a Flemish bond, a brick laying technique used in the area at the time of construction. The typography on the back includes the structures location, as well as a small quote from van Gogh's letters to his brother, explaining why it is vital for him to stay in the South of France at the time.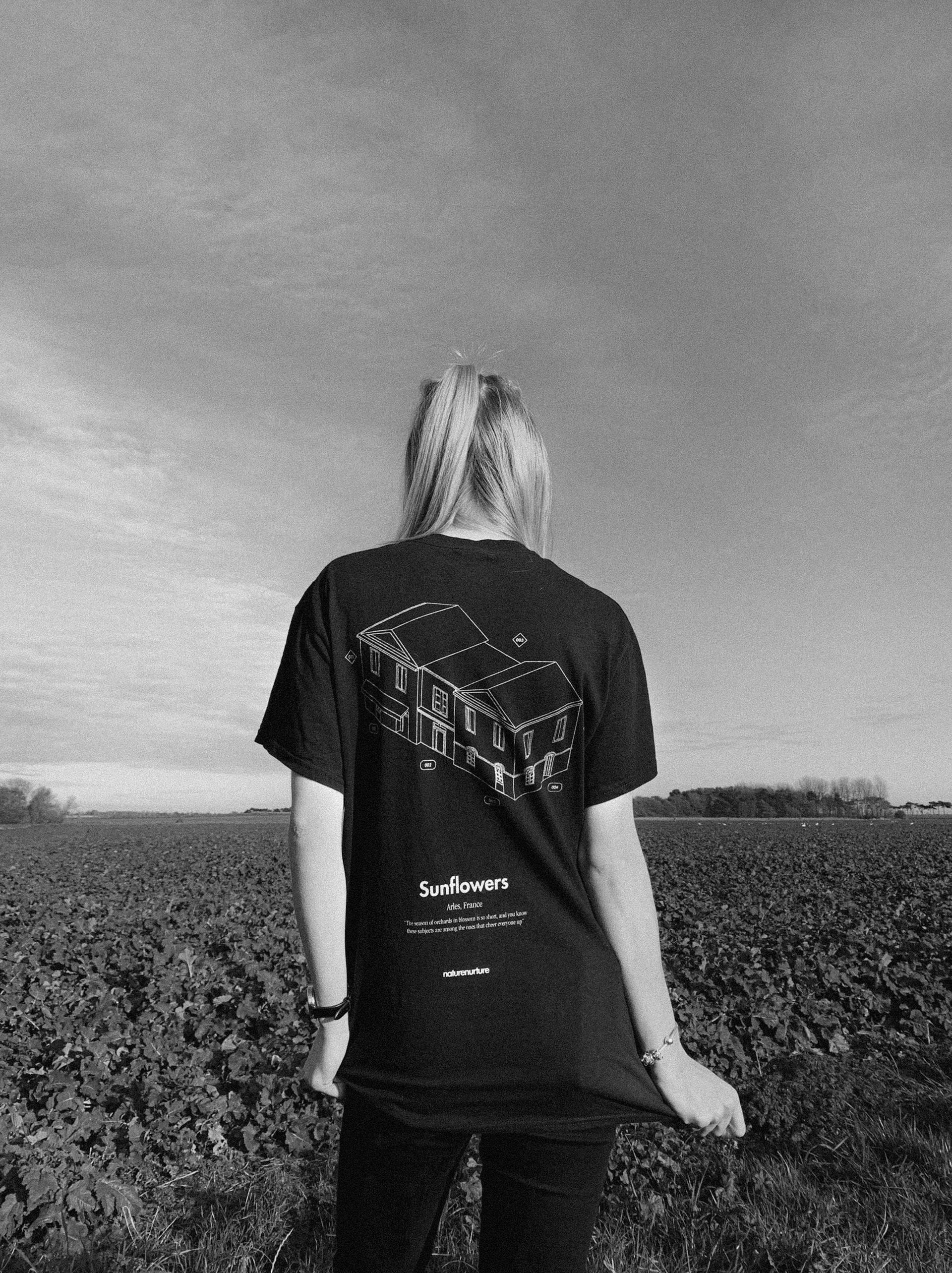 naturenurture Instagram Page