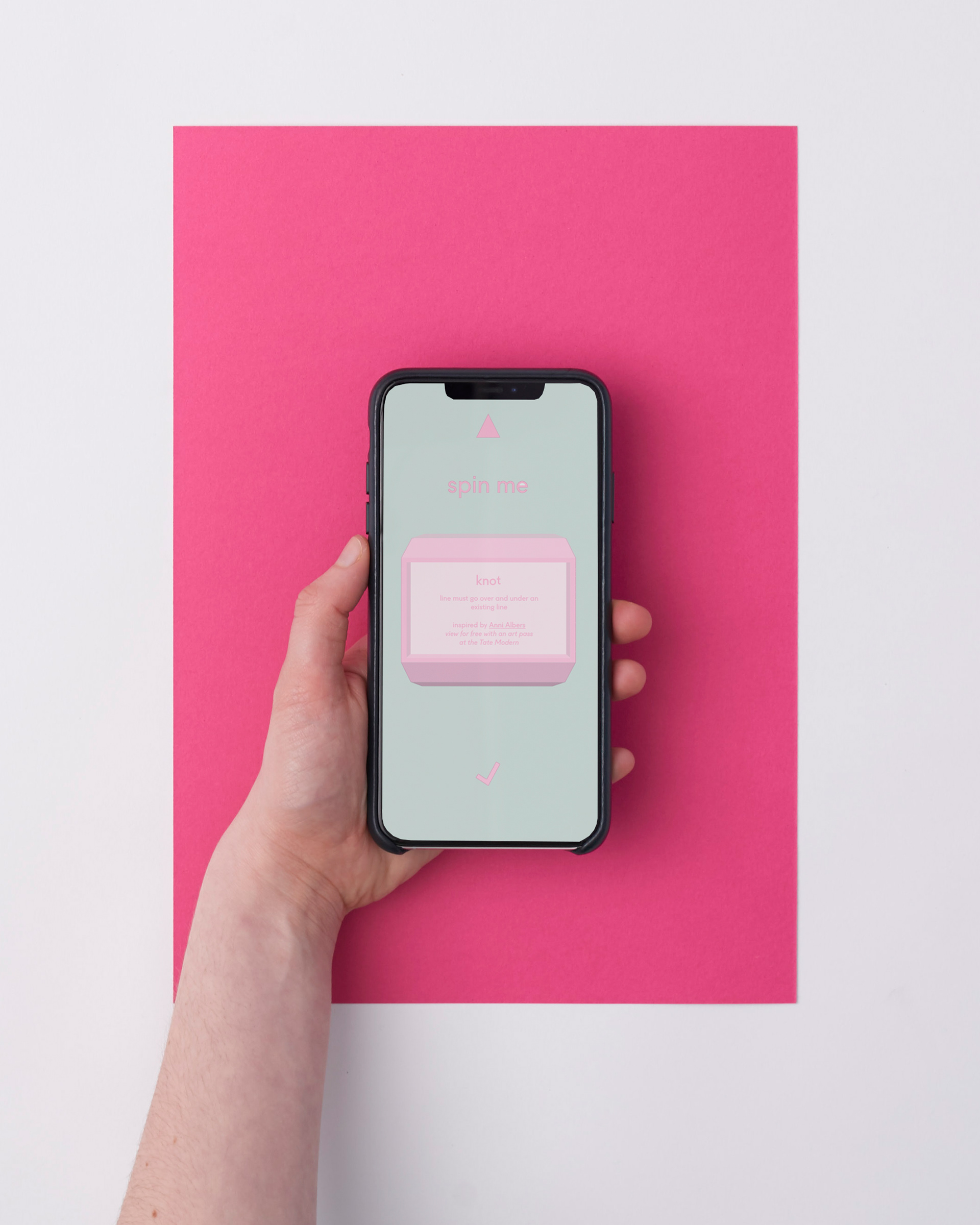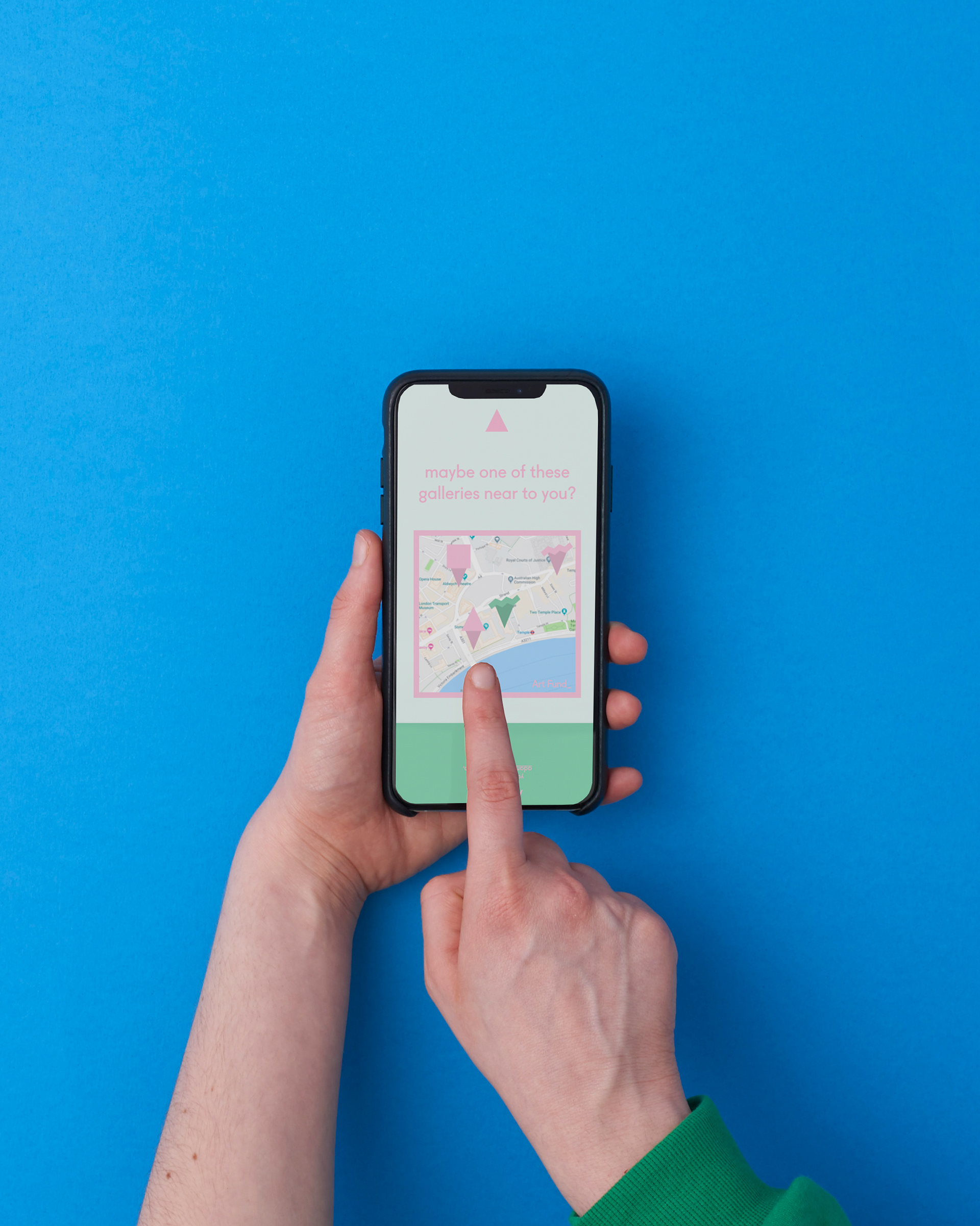 This short competition project, set by
YSN
, looked to promote the Art Fund Art Pass to university students with the focus of promoting gallery visits as a method of improving individuals wellbeing.
My outcome is divided in to three elements;
motion advertising, the drawing app
and
the gallery meeting points
. My work looks to encourage students to download the drawing app where they will be partnered with another student within their halls and be given a conditional design rule. This rule will be based on a piece of art work they are able to view with their art pass (E.g. Knot: Your line must go over and under an existing line. Based upon Anni Alber's work in the Tate Modern). 
Once the collaborative work is created the two students will then be presented the Art Fund galleries closest to their halls and will be encouraged to visit one together, with the possibility of seeing the art that inspired their work. The app allows the two collaborators to connect and discuss which one they are interested in.
To ensure this process isn't intimidating Art Fund galleries clearly present the associated art, allowing students to photography, share and compare the work.